Dennis Peek is not use to catching them this small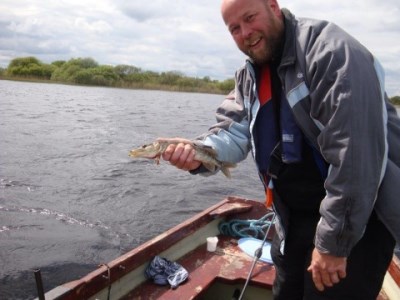 Dennis Peek along with son Bart and family friend Bart Westerhout from Holland were over once again for their annual Pike fishing trip at Melview Lodge Longford, this time Dennis treated his 12 year old son Bart to a fishing holiday in Ireland which was his first time here.
Like other anglers staying the weather had seemed to effected the feeding of the larger fish, both Dennis and friend Bart have caught some nice fish while over in Ireland in previous years but things just did not go to plan. Kevin said Bart junior put up with some nasty weather and kept on fishing so fair play to him, as always they had a great time here despite the weather and size of fish caught this time around. Thanks lads and hope to see everyone next year.