Nick from Belgium is over the moon with his personal best of 24lb 2oz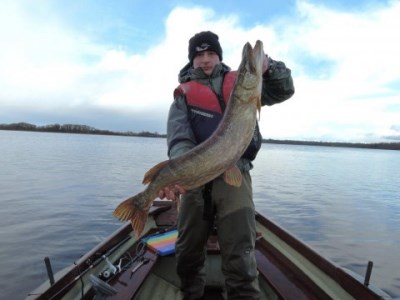 Jean-Pierre and son Nick from Brussels Belgium were over for their 19th visit to Melview Lodge in Longford. It was on their second day that Nick finally managed to catch his personal best Pike of 24lb 2oz and wins 'Catch of the Week' with Inland Fisheries Ireland.
Over the years both have caught some cracking Pike but this week was all joy and smiles for Nick who also along with his father landed more good Pike to double figures and have braved all kinds of weathers and cold temperatures on this visit. They are due to return in the summer so he's hoping their 20th visit is one to remember also, well done guys.