Yuri with one of his Pike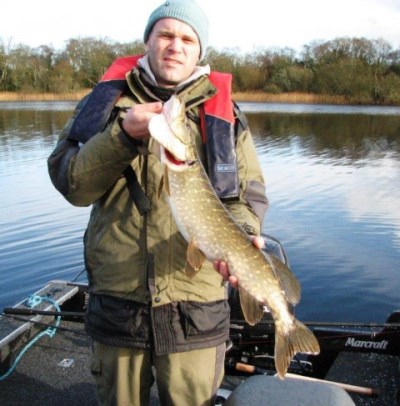 Dimitrios and friend Yuri all the way from Moscow Russia were over for their second visit to Melview Lodge in Longford for some more Pike fishing, they had some nice Pike up to around 14lb. Kevin said the lads really made the most of their trip, they continuously fished through the heavy rain and high winds which paid off for them producing some nice Pike for them.
They have said they will return some time again in 2015 because they love the fishing here, See you again soon lads and well done.