Ian Taylor with two nice Tench.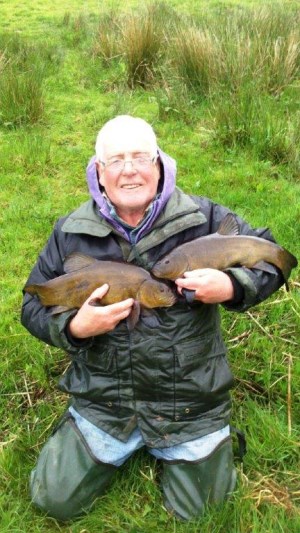 Ian Taylor and Grandson Dominic Backer from Yorkshire were over for their annual fishing holiday and used Melview Lodge in Longford as their base, Kevin said the guys have stayed before and decided to prebait and fish one of the same places that produced for them last year. Mainly fishing the feeder at various distances were able to produce some good Bream, Hybrids, Tench and Roach.
The prebaiting however not only attracted the coarse fish but also rang the dinner bell for the Pike to move in, and so caused a few problems for them. Dominic managed to catch one of the Pike around 6 to 7lb and things then seemed to settle down for them, Kevin said the guys put in the hours and the bait and were rewarded with a good weeks fishing.