Etienne Lambrechts with his first ever Irish Tench.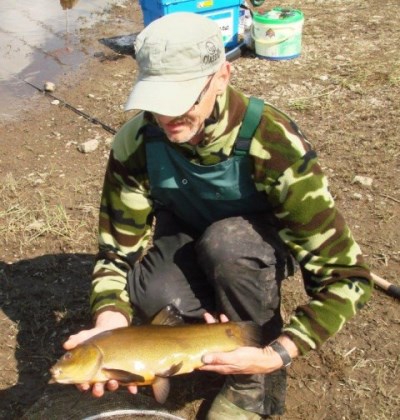 Belgium anglers Etienne Verdamen, Eddy Dierick and Etienne Lambrechts were over for some Bream and Tench fishing and decided to use Melview Lodge in Longford as their base. Taking Kevin's advice and prebaiting their swim they produced some nice Bream to 3lb, Tench to just over 4lb and lots of Roach.
Kevin said the guys had a good weeks fishing putting in lots of time and effort into their fishing, and I'm sure we will see them back in Ireland next year.