Rory Lynch with a personal best pike of 18lb 6oz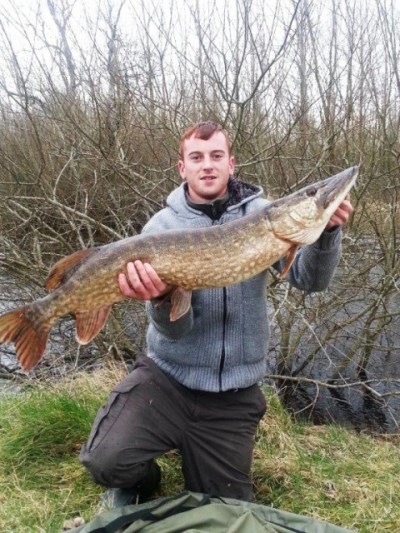 Ross Norton and friend Rory Lynch from Dublin were up for a few days fishing with guest house owner and guide Kevin Lyons of Melview Lodge in Longford, due to the weather on the first day the boat was not an option so Kevin showed them a place to fish from the bank.
It turned out to be a good day for Rory as he managed to bank a nice 18lb 6oz which not only turned out to be the biggest of the day but also a personal best beating his previous weight by 3lb. The fish fell to mackerel dead bait fished on the bottom.
Kevin said the guys tried everything and were rewarded in the end for their efforts.