Alain's Pike fell to a float fished Roach dead bait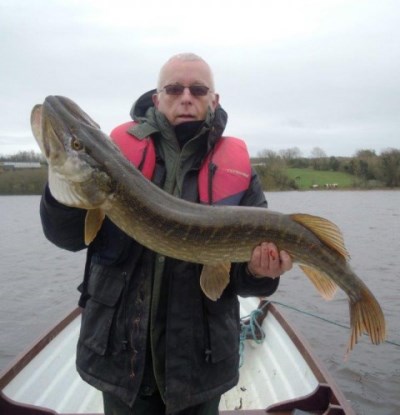 Alain Renaudin from France who is a regular visitor to Melview Fishing Lodge in Longford was hoping to repeat the success of his last visit which produced plenty of big fish for him, his guide Kevin Lyons said it was going to be different this year due to the bad weather causing very high water levels not to mention the high winds.
Not being able to fish a few of the normal spots we fish this year we set out and fished a few local waters in and around the Longford area.
Fishing various dead baits Alain was still able to catch some cracking fish despite the weather conditions and at one stage both of us managed to hook up to a Pike at the same time. Kevin said I have to take my hat of to Alain for braving the conditions especially when you are anchored up on a boat and you are having everything throw at you, and I mean every kind of weather.