Sean English with his well deserved pike wins our Catch of the Week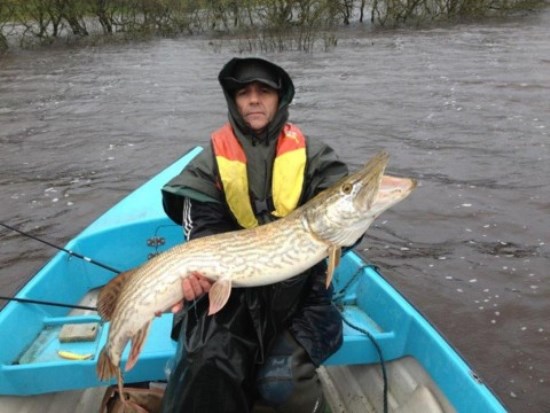 Sean English and Bill Murphy both from Dublin decided to have a few days Pike fishing in Longford, they stayed at Melview Lodge with guide and owner Kevin Lyons. Kevin said I had already advised them that due to extreme flooding things were going to be tough and that they may want to leave it until things improved, but they would not take no for an answer.
The first day they fished a Lake in the North Longford area and managed to hook up to a few Pike but did not manage to land any. On the second day they fished a Lake not far from the first which was in total flood, but they stuck it out and were rewarded with four well deserved Pike the biggest just few ounces under the 20lb mark using various dead baits. This fine pike for Sean English wins our Catch of the Week.