Rossano Girardi with one of the many nice Pike caught during their stay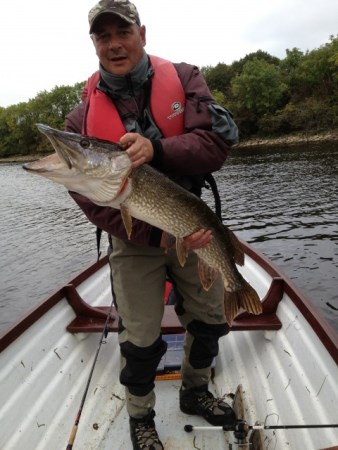 Giorgio Trevisan, Gilberto Tolu, Rossano Girardi and Pasino Carlo from Italy were on their annual fishing trip to Ireland and this year decided to stay with Kevin and Jane at Melview Lodge in Longford. They caught 102 Pike to 1.05m using mainly lures and lost 24, they also managed to catch 19 big Perch.
Kevin said the guys done well considering the changing weather conditions each day. The lads fished three different location which all produced some nice Pike and Perch for them, and we look forward to welcoming them back to Ireland next year.