Geoff Wilson with a nice catch of Bream and Hybrids.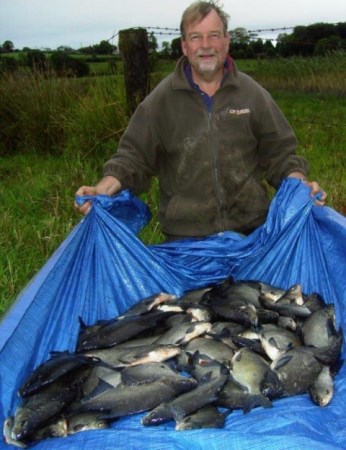 Geoff Wilson and friend Graeme Sargent from Norfolk who are regular visitors to both Ireland and Melview Lodge in Longford, arrived on the overnight ferry and were straight out to do some fishing and baiting up.
The prebaiting seemed to pay of for them as it produced some great catches of bream, hybrids, roach along with some good bonus tench. They fished three venues during their stay and all produced fish for the lads, fishing mainly feeder at around 40 to 50 yards using various hook baits.