Darren with a nice mixed catch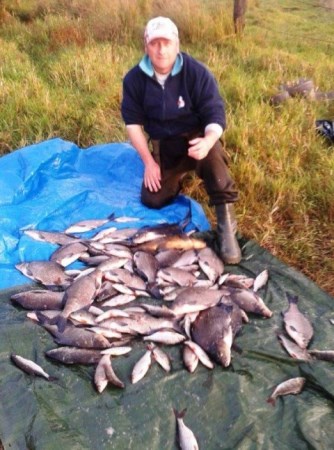 Darren from the UK , a regular to Ireland and Melview Lodge in Longford, decided to waste no time on his latest fishing trip. Arriving off the night ferry he collected his bait and was off fishing. He managed some good catches of bream, hybrids, roach and tench mainly using feeder tactics with various hook baits.
Prebaiting the night before each time proved the way to go for Darren, Kevin said Darren done well considering the low water levels at the time, and we hope to see him back in Ireland next year.