Mijndert with the fist Pike of the Holiday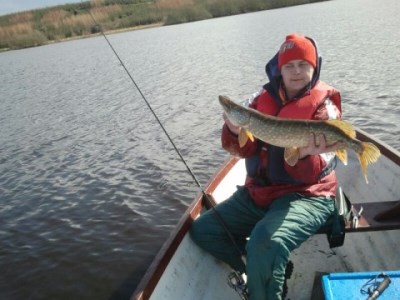 Raymond and friend mijndert from Holland were here on their first fishing holiday to Ireland and decided to stay with Kevin Lyons of Melview Lodge, braving some very cold weather they managed to catch forty nine Pike during their stay. Kevin said the guys done very well considering the weather conditions, a lot of smaller Pike were caught with the biggest around 14lb.
We tried dead baiting and just about everything to try and tempt a big lady but they just would not take anything we offered, but the guys enjoyed their trip very much and said they would be returning to Ireland for sure to see if they could catch the big one. Lads you're welcome anytime.