Joop Van Gaalen from Holland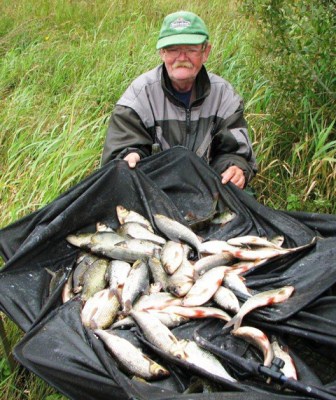 Joop Van Gaalen from Holland decided to have a fishing holiday to Ireland this year and stay with Kevin and Jane Lyons of Melview Lodge in Longford, Joop had four days fishing out of six due to the bad weather conditions.
Kevin said he managed to put together some very good catches considering the weather conditions, the catches consisted of nice Roach, Rudd, Roach/Rudd hybrids and some very big Perch. Joop said "who needs Bream when your catching fish like this". Every day I had good catches and I'm looking forward to returning next year, Kevin himself fished two of the days with Joop and said the fishing was great. To be able to catch fish like this every cast makes it all worthwhile.