Gary and Colin on their annual trip to Ireland!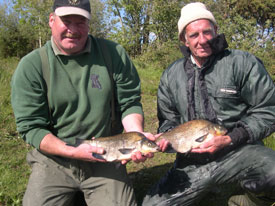 Gary and Colin from the UK arrived for their annual trip to Ireland, They had mixed nets of Bream, Hybrids and Roach and some Tench.
The news for Lanesborough hot water stretch is not good, after speaking to power station personnel it looks like it will be another eight to nine weeks before we see the water flowing from the outlet which will not see the normal stamp of fish expected up there for this time of year.