Robert and Stan enjoy their week at Melview!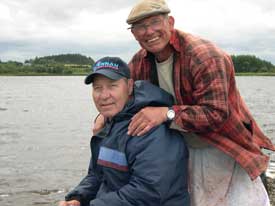 Robert and Stan other guests also had an enjoyable week with Kevin and Jane at Melview Lodge in Longford. They put together some good weights, best bag 55lbs of Bream, Roach and Hybrids.
The fishing overall has been good around the Strokestown and North Longford areas. Daily individual weights varied from 15lbs to 75lbs. Catches included large Bream to 8lb 2oz, Hybrids, Roach and Tench. Most lakes will need pre-baiting due to the lack of anglers on the ground which is highly recommended. You may find that you have a lake all to yourselves, so get some bait in there and you could see some great results over the space of a few days.