Howard braves the weather conditions!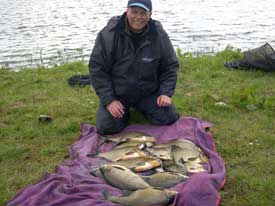 Howard Jones from Worthing braved some bad weather conditions during his stay at Melview Lodge in Longford, he fished a few select pre-baited swims with some success, bagging quality fish, photo courtesy of Melview Lodge, Longford
The high levels of water are starting to drop back. Prospects look more promising as conditions improve and fish are expected to settle and feed again.