Fishing Report 11 May 2005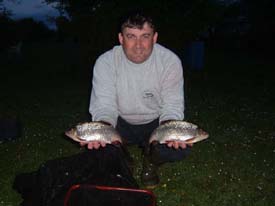 Glen and Peter from Leeds had a good two weeks holiday in Ireland with catches to 80lb, their best catches were from Lanesboro and River Inny. Catching Roach and Hybrid to 2lb on stick float and feeder.
Strokestown Lake is fishing really well, catches between 50-80lb being recorded, mainly Bream, Tench and Roach.